Dear Customers, we are open for business and taking steps to help protect your health by following all applicable laws and regulations concerning COVID-19 safety. ATTENTION Insurance Customers ONLY Irina is eligible to take Insurance. Unfortunately, Irina is NOT taking any new clients. Sorry for inconvenience.
Welcome to a path to healthy life!
We are located in SW Littleton on 6638 W Ottawa Avenue by Coal Mine Ave and Pierce Street in Executive Plaza One. We can offer you the peaceful and comfortable atmosphere; our knowledge and experience in massage therapy. Our goal is to create an experience in which you feel completely and utterly renewed. With our professionalism we are confident to provide you with specialized attention and an amazingly refreshing massage experience.
We are specialized in Swedish massage, Deep tissue massage, Myofascial release, Neuromuscular therapy, Sports massage, Ashiatsu Oriental Bar Therapy, Prenatal massage, Lymphatic Drainage Massage, Steamy Wonder Spa.
Our Massage Therapists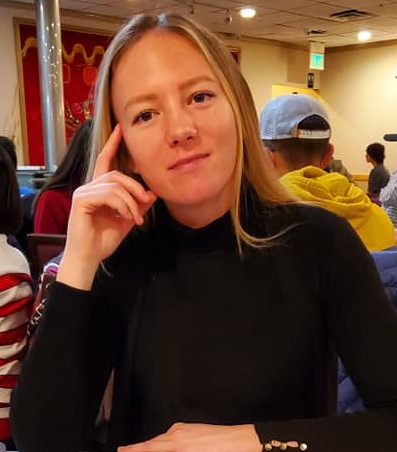 Alysha Pederson, LMT Alysha specializes in Swedish, Neuromuscular, Sports, Trigger Point and Myofascial Release. She also incorporates Cranial Sacral work into her massage for clients as needed. Her focus on the Cranial Rhythm encourages compression release, unwinds poor muscle memory and alleviates pain. Alysha loves to motivate others with her positive energy. She has many skills and enjoys educating her clients with self-care techniques, such as Stretching, Weightlifting, and Yoga.
Hours: 11:00am - 7:00pm Wed. and Thur.,
10:00am - 5:00pm every other Sat.,
11:00am - 5:00pm every other Fri.
Please call/text Alysha to schedule your appointment at 303-518-5960 or find BOOK NOW button on the top of the website.
---
Andy Woods, LMT Andy has been in the field for over 10 years working in many different settings as a corporate massage, chair massage, upscale spas, gyms, classroom instruction, naturopathy, chiropractic, acupuncture. You will find his deep work is beneficial for athletes, those looking to remedy pain, and those with postural issues. His focus is on increasing range of motion, depleting pain, and relieving tension within the musculature. Andy's goals are to educate you on your body mechanics, such as, habitual tendencies toward overuse while providing complimentary work on specific muscle groups to bring you back into your core, stand up straighter, and feel better as a whole. If you're looking to decompress and simply lower stress levels, I am also skilled in Swedish and relaxation massages.
Hours: 9:00am- 10:00pm Mon. and Thur.,
3:30pm - 10:00pm Wed.
9:00am - 10:00pm every other Fri. and Sat..
Please call/text Andy to schedule your appointment at 720-295-5582 or find BOOK NOW button on the top of the website.
---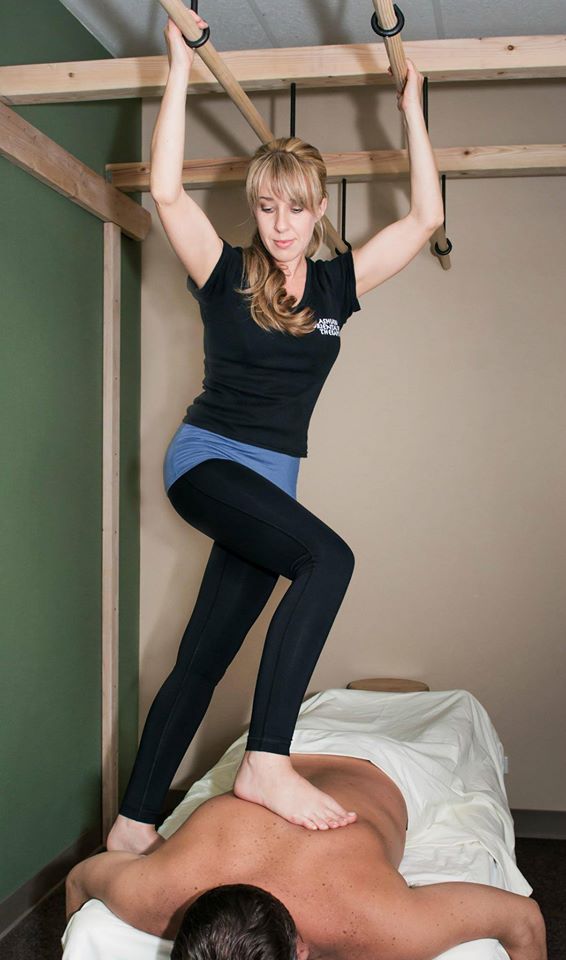 Irina Stecki, LMT, Ashiatsu LMT, Lymphatic Drainage Massage Irina completed a massage training program in Colorado School of Healing Arts. Her strength lies in the application of Swedish Massage, Deep Tissue, Neuromuscular Therapy and Myofacial Release. Her desire is to bring a high level of relaxation and therapeutic healing to the table. Extensive training in fields such as deep tissue and trigger point therapy has given her the ability to ensure a rejuvenating whole body experience. With her knowledge in treatments such as Ashiatsu Oriental Bar Therapy, you are sure to get the relief from pain and stress. Irina's passion for a life-style of health and wellness for her self and her clients proves her commitment to providing exceptional bodywork. She has outlined Five major health benefits of Massage Therapy: Relax over used muscles to refresh body and mind. Improve lymph flow and circulation. Relieve chronic and acute pain natural way. Enhance immunity. Increase range of motion and flexibility. Irina Stecki has been selected seven years in a row for the Best of Littleton Awards for Massage Therapist.
Hours: Irina is totally booked and is not taking new clients at this time. Sorry for inconvenience.
9:00am - 5:00pm Mon. and Tue.
9:00am - 3:00pm Wed.
9:00am - 3:00pm Fri.
---
Irina's Signature Massage is one of our best treatments to melt away tension and stress, this full body signature massage includes long, gliding relaxing strokes, incorporated with deep tissue and full body stretching. With your choice of aromatherapy oil and harmonic flow, this treatment allows your body and mind completely rejuvenate and immerse in a harmonic state.
Ashiatsu Barefeet Massage Therapy also can be called Ashiatsu Oriental Bar Therapy (AOBT) or "Back-walking". Word "Ashiatsu" came from Japan. The root "Ashi" means foot and "atsu" means pressure so together they symbolize "foot pressure". This technique is a deep relaxing treatment and can be done on full body. The massage therapist's body weight is used to press, sweep, swirl and relax the muscle. The massage is done in slow, smooth and relaxed manner.
Relaxing Massage is the most common type of massage therapy. It is also known as Swedish massage, which aims to relax muscle tension and improve lymphatic and blood circulation through mild pressure applied to the muscle groups of the body. Massage soothes the nervous system to decrease stress and relieve the symptoms of a number of stress-related conditions. One of the primary goals of the Swedish massage technique is to relax the entire body.
Deep Tissue Massage targets the deeper layers of muscle and connective tissue. The massage therapist uses slower strokes or friction techniques across the grain of the muscle. DTM is used for chronically tight or painful muscles, repetitive strain, postural problems, or recovery from injury.
Myofascial Release Massage operates on the principle that you store stress and tension in your muscles and your connective tissue. This causes them to become stiff and locked, which results in discomfort, or even pain, in your everyday life. MRM seeks to unlock this discomfort through stretches.Treatment session is performed directly on skin without oils, creams or machinery. This enables the therapist to accurately detect fascial restrictions and apply the appropriate amount of sustained pressure to facilitate release of the fascia.
Sports Massage is specifically designed for people who are involved in physical activity. The focus is preventing and treating injury and enhancing athletic performance. Facilitated stretching is a common technique. It helps to loosen muscles and increase flexibility.
Neuromuscular Therapy is the methods of bodywork that use interaction between the nervous system and muscles to facilitate a change in muscular holding patterns are forms of neuromuscular therapy. Form of therapy focusing on the trigger points and the removal of adhesions. This form of massage is especially helpful in treating chronic pain.
Prenatal Massage designed for the expectant mother. During this massage are used specially designed cushions to provide from swelling and cramping and for better comfort. Massage therapists uses smooth strokes, kneading, and circular movements on superficial layers of muscle. It addresses many common discomforts associated with the skeletal and circulatory changes brought on by hormone shifts during pregnancy. Massage therapy performed during pregnancy can reduce anxiety, decrease symptoms of depression, relieve muscle aches and joint pains, reduce swelling and improve labor outcomes.
Aroma Therapy
Peppermint- purifying and stimulating to the conscious mind. Good for digestive system
Lavender- calming, relaxing and balancing both physically and emotionally.
Please, come and be free from pain and stress. We customize each treatment to meet your specific needs by incorporating a variety of assessment and massage techniques that are best suited to you.
---
We use Violetta's Topical Relief CBD 500 Body Butter.
Make your massage session dramatically more effective with CBD body butter.
Violetta's Topical Relief Body Butter is Full Spectrum, containing less than 0.3% THC (below the Federal legal amount) and will not create a "high" sensation. They are positive that their Topical Relief Body Butter can help you live your most exceptional life. which has acclaimed pain relief and anti-inflammatory properties. When applied topically, CBD offers immediate relief from chronic pain, muscle tightness, inflammation, and certain skin conditions.
CBD doesn't contain any mind-altering effects like THC, only therapeutic advantages that can make YOUR massage session dramatically more effective. You will experience instantaneous alleviation with a longer-lasting effect since CBD targets the root problems causing discomfort.
Violetta CBD Butter is formulated with all natural ingredients and a proprietary blend of essential oils alongside vitamin-rich oils that deliver comprehensive moisture and health. This butter formula provides an all-inclusive elixir that hydrates, gently exfoliates, soothes, and comforts all skin types.
Ingredients: Cocos Nucifera (Coconut) Oil, Garcinia Indica Seed (Kokum) Butter, Theobroma Grandiflorum (Cupuacu) Butter, Butyrospermum Parkii (Shea Butter) Fruit, Beeswax, Copernicia Cerifera (Carnauba) Wax, Simmondsia Chinensis (Jojoba Seed) Oil, Prunus Armeniaca (Apricot Kernel) Oil, Prunus Amygdalus Dulcis (Sweet Almond) Oil, Helianthus Annuus (Sunflower) Seed Oil, Adansonia Digitata (Baobab) Oil, Full Spectrum Hemp Extract, Tocopherol (Vitamin E).
Massage is natural and instinctive method for relieving pain.